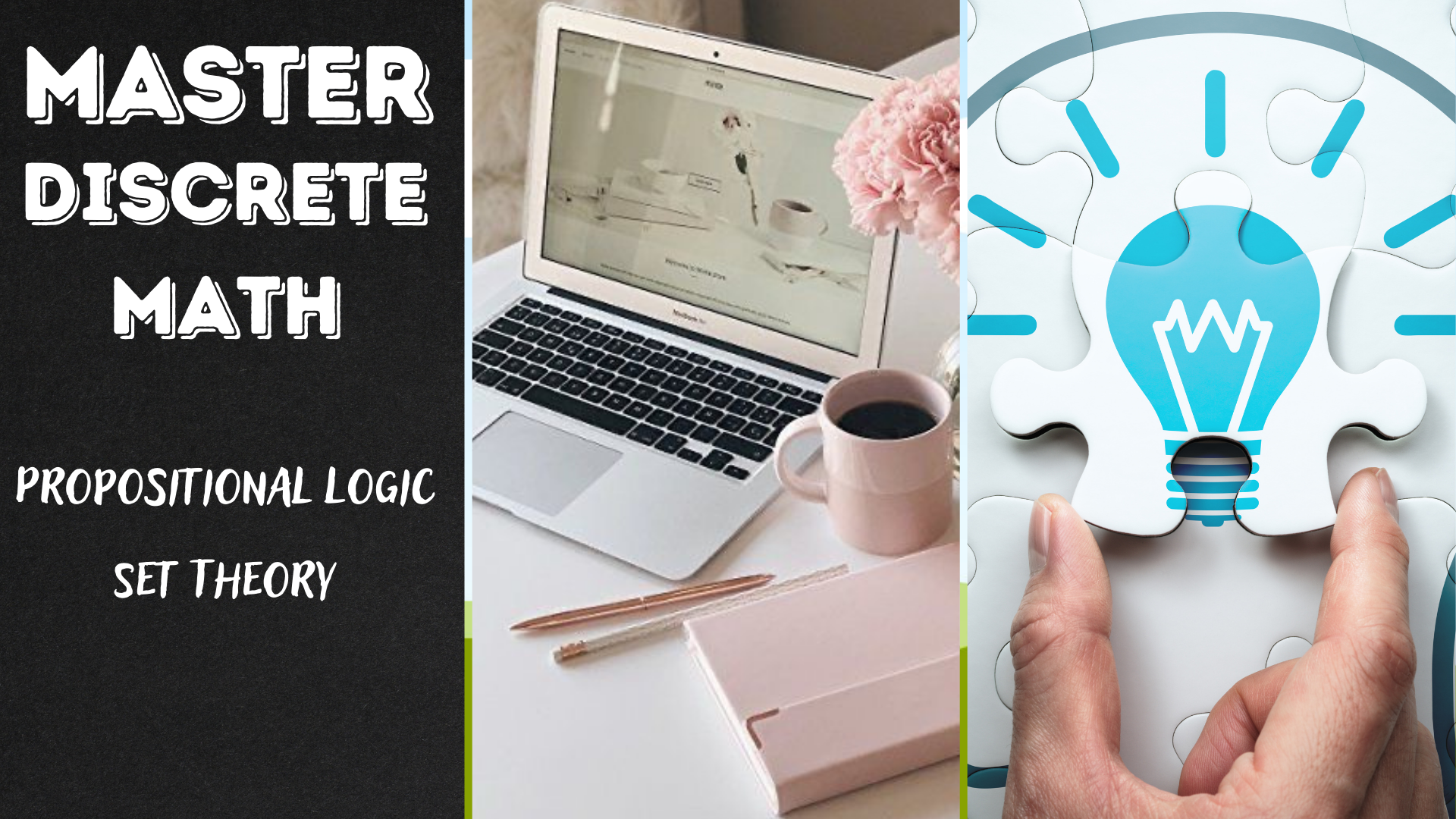 Master Discrete Mathematics Bundle:
Set Theory and Propositional Logic
If you're taking a discrete mathematics course, this bundle will help you gain access to all currently produced (December 19, 2022) courses for one cheaper price.
This also contains the two downloadable workbooks so you can save your PDFs to your hard-drive and access them whenever you need to.



Frequently Asked Questions
Can I get a refund if I'm unhappy with my purchase?
Refunds are not available for bundles with digital downloads.


Bundle Contents
Showcase courses, digital downloads and coaching in your Bundle.